Events and Conferences
PCPLD Network Conference 2020
16 September 2020 (Cardiff)
Further information to follow. Booking will open in January 2020
PCPLD Network 20th Anniversary Conference
was held on 13th June 2018 at Friends House, Euston, London
The fantastic Baked Bean Company's film about death and dying
Watch the GRASSroots panel presentation! This group of people with learning disabilities meets once a month to talk about dying. They told the conference why. Ensure the subtitle function is on
You can view the posters here: Posters Conference 2018
Presentations are available here: Presentations Conference 2018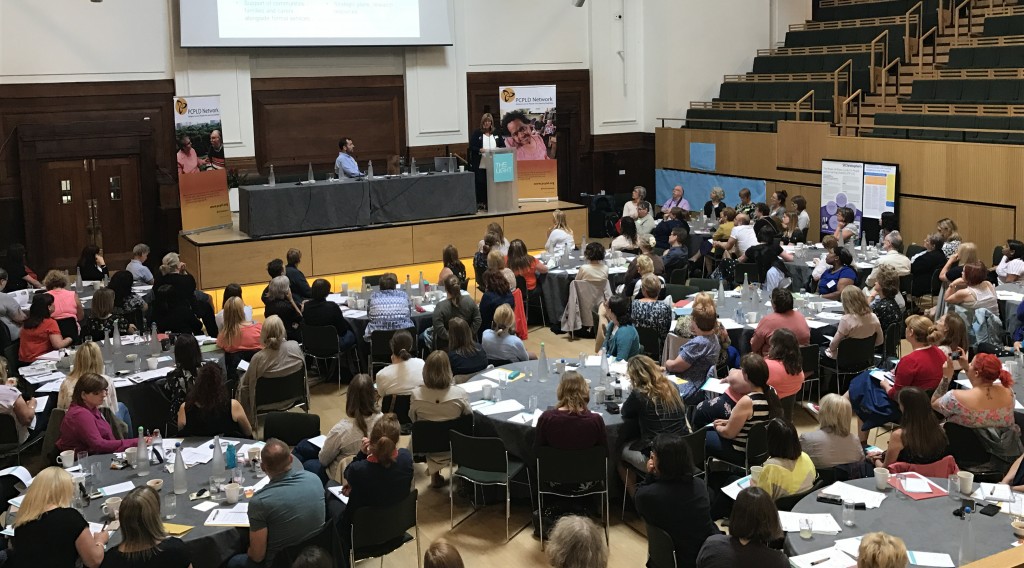 "Fantastic day, speakers (and chair!) extremely passionate about improving palliative care for people with learning disabilities, the buzz around the room was infectious. Lots of new connections made & plenty of ideas to implement positive change. Thank you!" (via Twitter)
---
Previous PCPLD Network conferences
You may also view some of the presentations on our Slideshare page.
November 2016 (Huddersfield):
Our annual conference was held in Huddersfield on 4th November 2016, in a spectacular football ground setting. It was a hugely inspiring day, with excellent and stimulating talks.
You can access the presentation slides here.
---
November 2014 (Glasgow): Photographs can be viewed on our Facebook page
November 2013 (Birmingham): Conference presentations can be viewed on our Slideshare page,
November 2012 (Hertfordshire): Palliative care for people with learning disabilities – with a focus on "Transition"
October 2011 (London): Best practice in end of life care planning for people with learning disabilities
May 2010 (Devon): Excellence in end of life care for people with learning disabilities
November 2010 (Rochdale): "People with learning disabilities: Dementia and end of life care"