Welcome
Welcome to the Palliative Care for People with Learning Disabilities Network. This website is a reciprocal way of sharing information. We hope that you will find it informative and relevant and that you will consider joining us and contributing if you are able to share resources and information. To join the network or send news, resources and links please email info@pcpld.org or us the 'Contact Us' form on the right of this page.
What we do:
Raise awareness of the palliative care needs of people with learning disabilities.

Share and promote 'best practice'.

Enhance collaboration between all services providers, carers and people with a learning disability.
We do this by:
Offering opportunities for networking, collaboration, exchange of ideas and development of best practice. In some areas, local groups hold regular meetings for members.

Recognising and sharing best practice through the annual Linda McEnhill Award.

Hosting learning events and supporting training opportunities.
Social Media:
You are encouraged to join us on LinkedIn where you are welcome to ask questions and or share information with other group members.
Please follow us on Twitter where we are part of a growing online community with a passion for addressing end of life and palliative care needs.
We have a Facebook page where you are welcome to post links and share relevant information.
We hope that you will join the PCPLD Network, membership is free and, if you are happy to receive occasional emails, you will be the first to hear of our news and events. Some of the presentations from our recent conferences can be viewed on our Slideshare page.
Please be aware that content on this site is for information purposes only and not intended to constitute professional advice as circumstances will vary from person to person. Although every effort is made to ensure that information is up to date independent advice should always be sought.
Thank you for your interest in the PCPLD Network, we welcome your feedback.
Jason Davidson
PCPLD Network Chairperson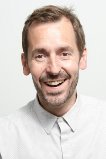 The PCPLD Network is a Charitable Incorporated Organisation. Charity number: 1171355